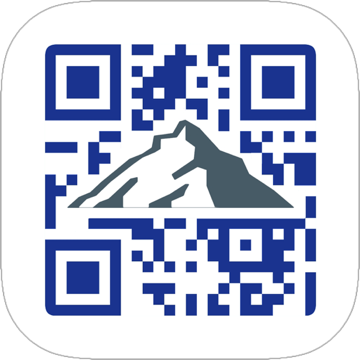 Share your personal & business card information as a QR code with QR Card.
Available for iPhone, iPad, and the Apple Watch. Requires iOS 14 or higher.

Pick an entry from your address book or fill out your own data and QR Card creates a personal and a business QR code. QR codes are device independent and can be read from most mobile devices and smartphones. There is no easier way to share your contact information!
For easy access, try using Siri with "show my qr code" to immediately show your business card QR code.
Both QR codes can also be displayed on the Apple Watch. (requires watchOS 7 or higher)
---
Screenshot Gallery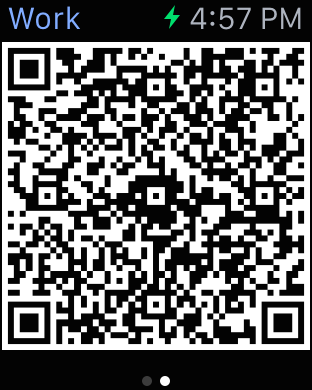 ---
FAQ / Help
The smaller the code, the better!
Try to limit the contact entry to as little data as possible. The smaller the QR code, the easier to read/scan, especially on the Apple Watch!
Special characters / umlauts are not properly displayed
The app uses the vCard specification to encode the contact data. vCards use Unicode formatting to encode all special characters, including umlauts. Some QR-Code scanners do not properly support Unicode characters and might display unknown characters instead. Unfortunately, this cannot be fixed within the code – instead try a different QR-Code scanner.
What are the limits for the content?
A QR code can hold up to 3000 characters/bytes – however, such a code would be really big, and not practical at all. The app limits codes to 2000 characters. Some asian character sets do require up to 4 bytes to display one character, so in those cases the limit is 500 characters.
---
Using myQRvCard on the Apple Watch
QR codes on the Apple Watch are automatically synched from the iPhone. If you just see the message "Set Data in iPhone app first" instead of a QR code, edit a small bit of information and try again. Updates to the code on the watch are always initiated from the iPhone, when the data of the code changes.
If you have a lot of data in your contact, the code might be to big to properly work on the watch due to the limited display space available. In that case, try to limit the size of your content.
---
Version History
V2.0.2 – September 20, 2023
Updated for iOS 17
Minor interface optimizations
Updated watch app (requires watchOS 7)
V2.0 – March 31, 2023
Complete redesign of data entry screens
Added generic URL and picture URL fields
Dropped support for iOS 13
V1.7.8 – October 21, 2022
Added work fax number
Display size of code
V1.7.7 – September 27, 2022
Minor bug fixes
Updated for iOS 16
Dropped support for iOS 12
V1.7.6 – February 14, 2022
Fixed text encodings, including umlauts
V1.7.5 – September 27, 2021
V1.7.4 – December 5, 2020
Support for iOS 14
Requires iOS 12 or higher
V1.7.3 – October 29, 2019
Fixed crash when sharing code to Photos
V1.7.2 – September 26, 2019
Support for iOS 13, including dark mode
Dropped support for iOS 9
V1.7.1 – October 5, 2018
Improved support for new devices and iOS 12
V1.7 – June 7, 2018
improved address book access
replaced ad banner
removed support for watchOS 2 – this update requires watchOS 3 or higher
V1.6 – November 1, 2017
Siri integration – use "show my qr code" to display your QR card directly from Siri. Define in settings whether it should pick the work or home card.
V1.5 – October 16, 2017
Improved support for iOS 11 and watchOS 4. Removed Glance for watchOS 1/2
Minor bug fixes
V1.4 – November 4, 2016
Improved support for iOS 10 and watchOS 3. Dropped support for iOS 8.
Switched to admob ad network
V1.3 – May 20, 2016
Removed iAd banner
Minor bug fixes
V1.2 – Jan 12, 2016
3D touch for quick access to either QR code
Support for split view on iPad
V1.1 – Nov 23, 2015
Support for watchOS 2.0
Sharing
V1.0 – Sep 22, 2015