Up-to-date METAR station models – directly on your Apple Watch

For Apple Watch with watchOS 6 or higher.
---
METAR Plot for Apple Watch displays station models (plots) as well as raw METARs for most airports worldwide, using current METAR data.
The app features two stations lists (toggle via force-touch): nearby and user-defined. While the entire station database can be used offline (to add station or lookup nearby station), an internet connection is required to load METAR data. Data is updated automatically whenever you open the app.
Preferences can be set for type of flight rules and units (visibility, temperature, and pressure).
The app works completely independent from your iPhone.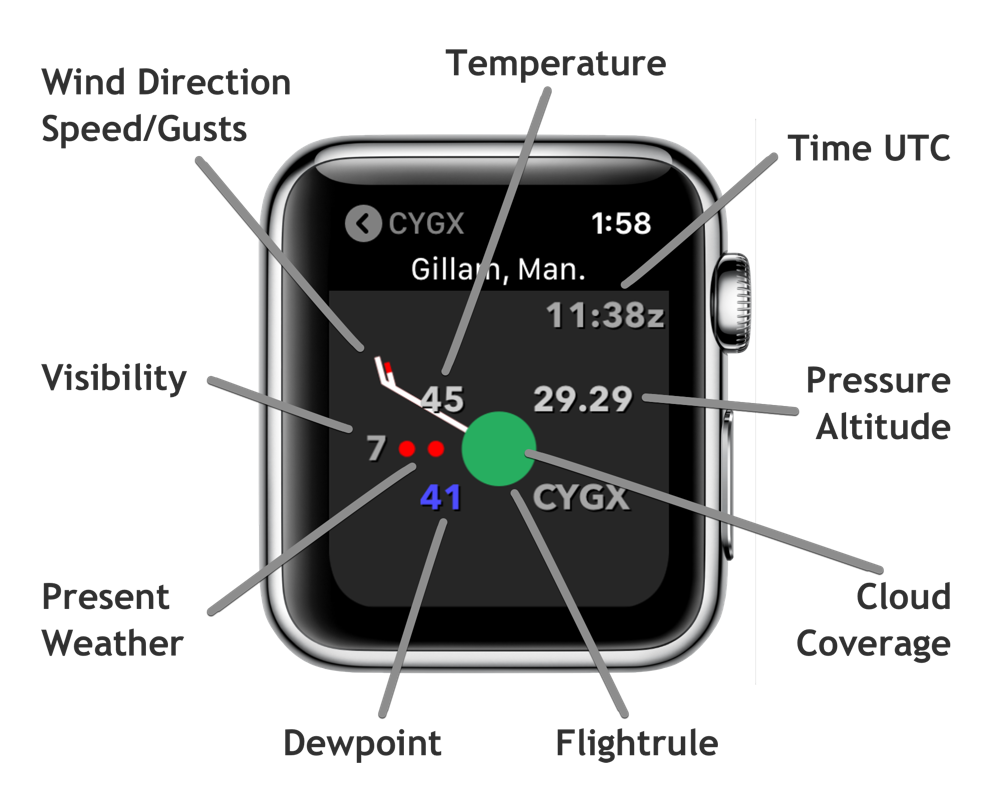 ---
Cloud Coverage uses these icons for display.
Missing is reported whenever there is no valid information on cloud coverage. OVX is reported when the sky is obscured, but cloud information is missing.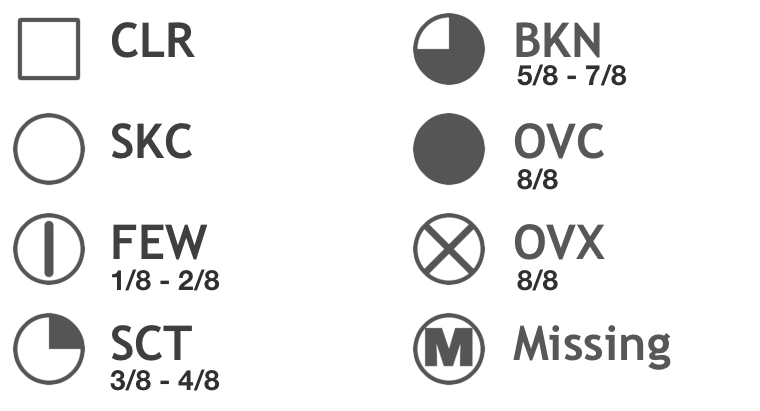 ---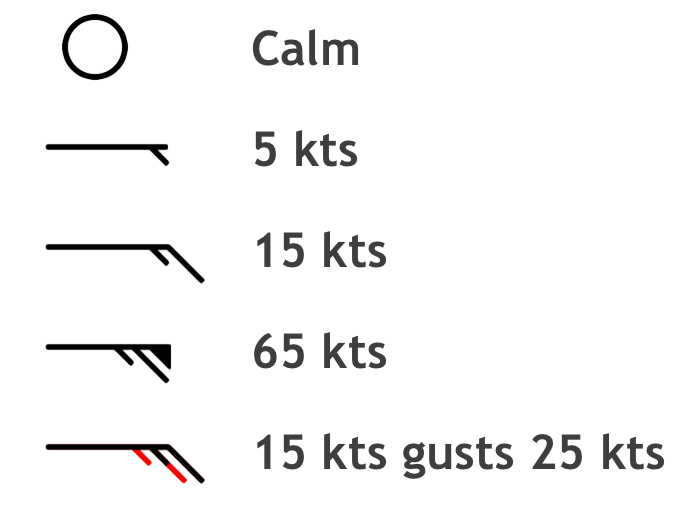 Wind barbs show the direction from where the wind is originating. The strength is visualised in 5 knot increments and always rounded to the next higher value. Gusts are overlaid in red when available.
Note: Winds higher than 99 knots are displayed in red text instead of a barb.
Find more information about wind barbs on Wikipedia.
---
Present Weather symbols use standard WMO icons. See some of the more common icons used.
For a full list of possible icons, see the Present Weather Symbols overview PDF.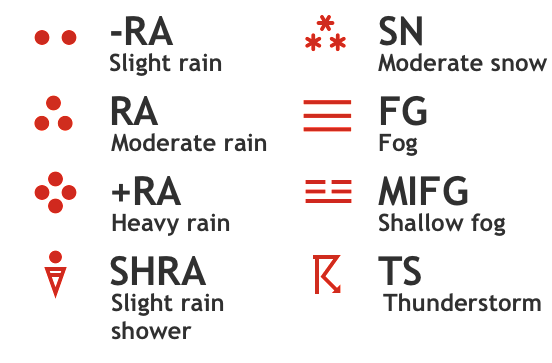 ---
Version History
V 1.0 – 2 October 2019