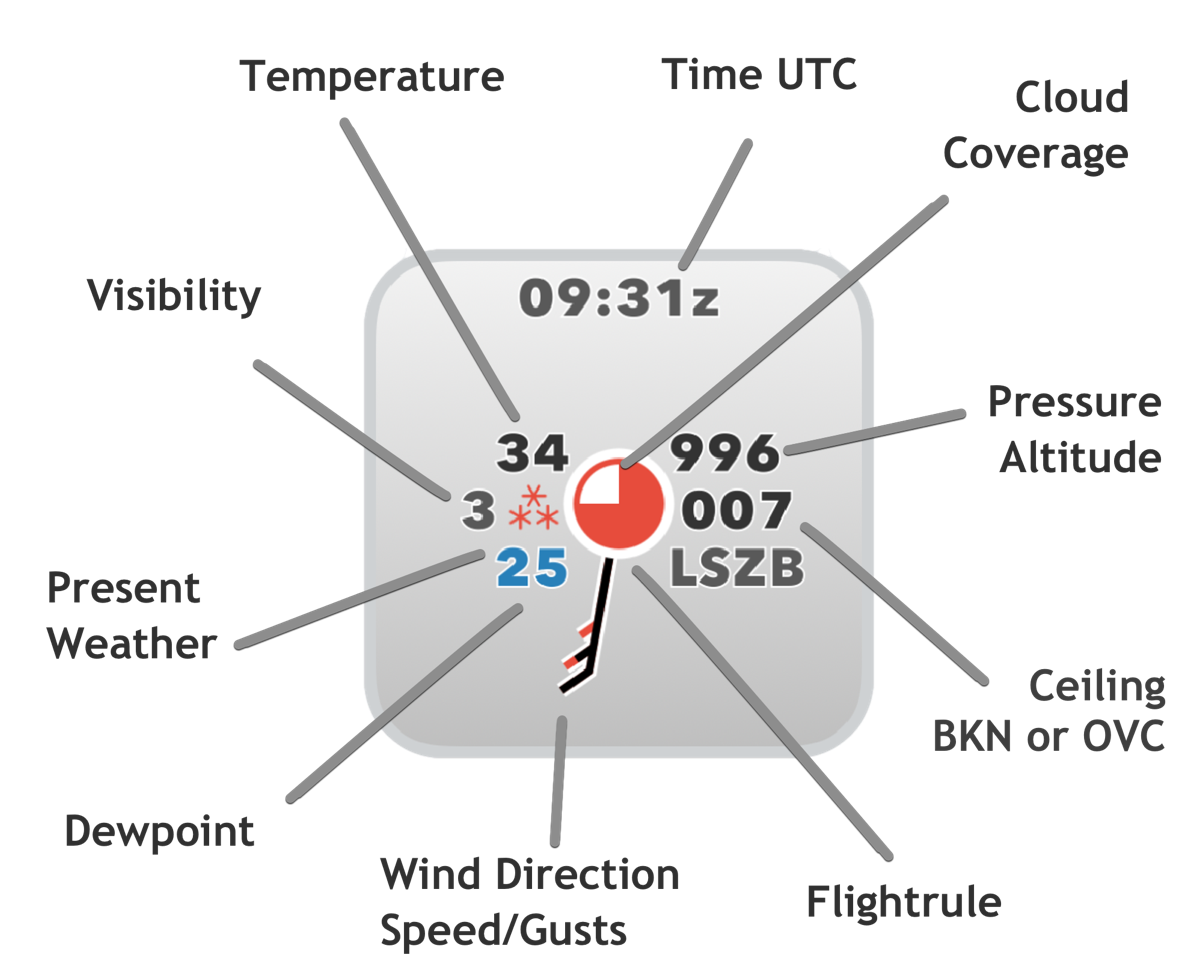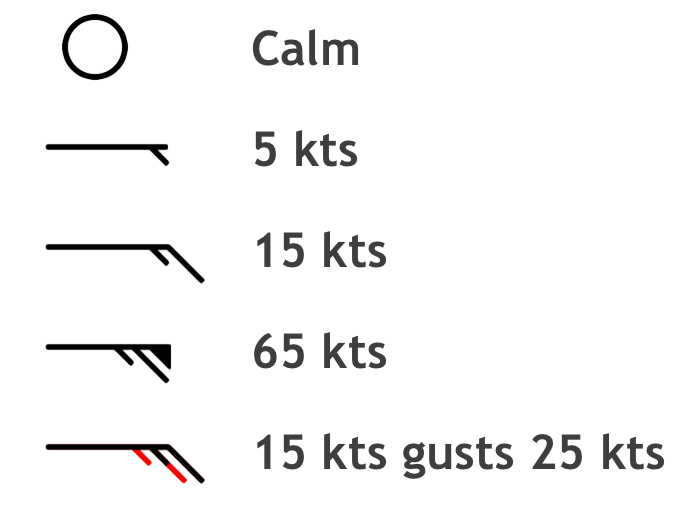 Wind barbs show the direction from where the wind is originating. The strength is visualised in 5 knot increments and always rounded to the next higher value. Gusts are overlaid in red when available.
Note: Winds higher than 99 knots are displayed in red text instead of a barb.
Find more information about wind barbs on Wikipedia.
Present Weather symbols use standard WMO icons. See some of the more common icons used.
For a full list of possible icons, see the Present Weather Symbols overview PDF.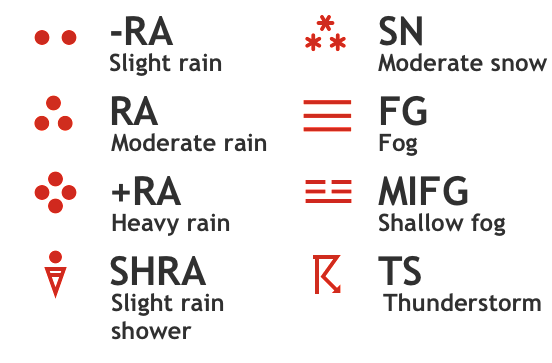 Note:
Ceiling is only reported if BKN or OVC. It will be displayed as in the original METAR source, e.g. 007 = 700 feet.
Temperature, visibility, and pressure are reported in the units defined by the user.