ISA temperature deviation is now shown next to the actual temperature. Flying in ISA-plus temperatures can have a negative impact on performance.
Consider the following example for Jundiai airport (SBJD).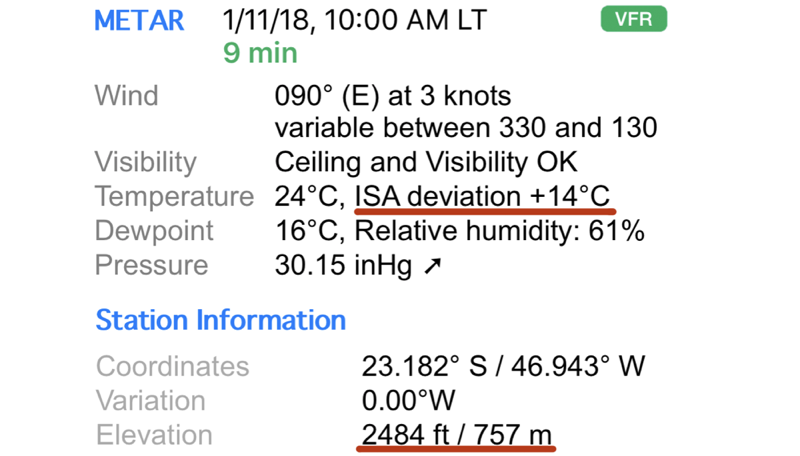 ISA deviation is defined as: actual temperature – ISA temperature.
Standard sea level temperature is defined to 15°C (59°F) at MSL and decreases approx. 2°C per 1000 ft altitude.
In the example above the ISA temperature at 2484 ft is 10°C.
15°C – 2.484 x 2°C = 10°C; and then get the deviation: 24°C – 10°C = +14°C